Roadside Attraction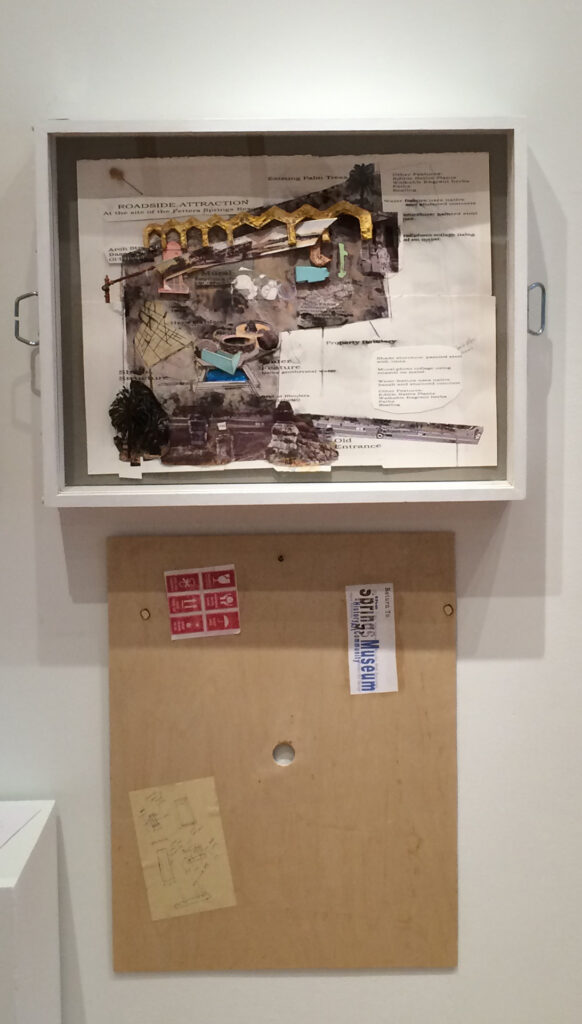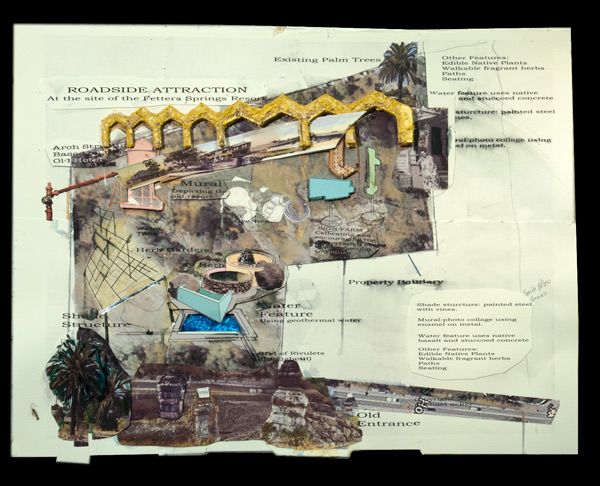 To be installed at the historic site of Fetters Springs Resort. Commemorating and celebrating the resort, the resort era and fun, in general
MURAL-depciting the Fetters Hotel and resort as it existed in the first half of the 20th century. To be mounted or painted on a long, curving stucco wall along the west property line. Text telling of the history of the site, including Emma's story, native cultures, geology, Juanita, etc. Also brochures and post cards.
SIGN FARM-An installation of old metal signs, including the Resort Club sign. Some restored, some weathered. Celbrating an encouraging the preservation of this vernacular sculpture.
WATER FEATURE-using the local geothermal water. Including steam. The orignal "justification" of the place. Water to be accesable to people. Rivulets run throughout the area in grids and meanders. Water is supplied from the TANK.
OVERHEAD PIPES-from tank to water feature. Interesting overhead element. Creates shadows. "Leaks" to create a "water shadow." Invokes industrial element of resort buildings.
SHADE STRUCTURE-Functional, sculptural, creating shadow "drawings." Evoking native structures and objects such as fish traps and baskets. Deciduous vines at organic element and seasonal change. Seating below.
NATIVE PLANTINGS-throughout. Intertwined with the paths and rivulets.