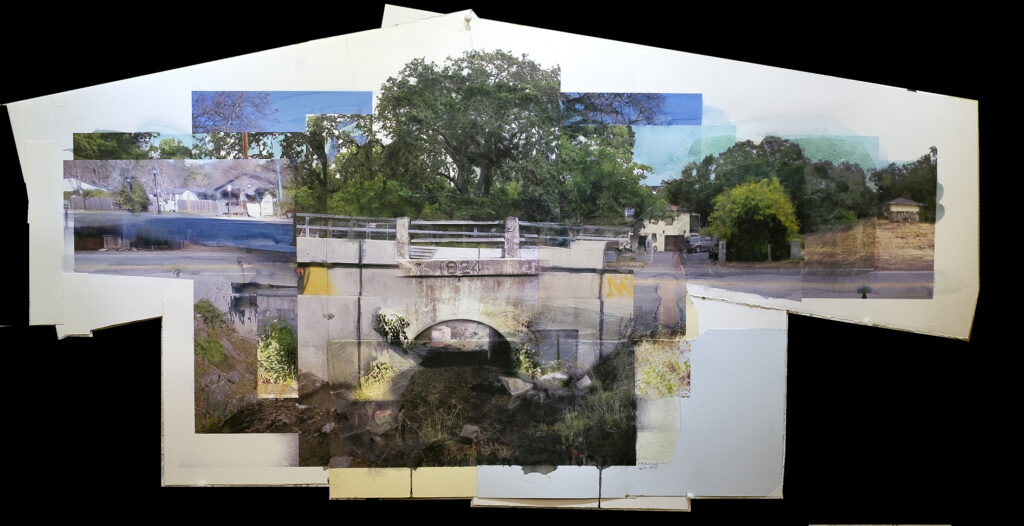 Sign up for my newsletter to get all the latest about my art.
---
---
Welcome to my art.
I construct my own version of reality in my work, combining and recombining images of my environment; sometimes "beautiful" images, sometimes the most mundane. To make a work of art, for me, is like a puzzle that I am simultaneously constructing and solving.
I get this absurd sense of satisfaction when I finish a Sudoku or crossword puzzle. Puzzles are really pointless, aren't they? But the point is the doing and the satisfaction. I also get a sense of satisfaction when I finish an artwork. Similarly absurd. The point is the doing, the seeing what happens.
The point for the viewer, I hope, is seeing what, in fact, did happened. I hope you engage with the puzzle, trying to discover some of the possible solutions. I hope you engage with my interpretations of what we all see. I hope you are able to unravel the inherent mysteries of the newly created reality embodied in each work.
In this site you will see collages from my Main Stem Project, which documents the changes along a two-mile stretch of highway in the heart of Sonoma Valley. You will also see work featuring images of a wider view of the Valley, San Francisco, and Oregon, and a lot more.
I compose in Photoshop, combing hybrid views from many angles. Then I print out onto watercolor paper, and other papers, and collage in the real world. Next I paint over them and reprint and re-collage so the surface becomes very rich. I always maintain the original composition, but the layer on layer effect I achieve becomes really interesting to look at. You can get kind of lost in the surface, and then your eye pulls back to the overall image. That is the oscillation I'm going for.
---
Starr Sutherland (https://www.atypicalproject.com/) made this great video interview of me, in preparation for Equinox and Far Out Gallery: https://vimeo.com/596295997